Prefabrication, or "prefab," is a lean method that uses components made off-site in a factory, which are then transported and put together on-site to create a building component.
Application
Construction companies will transport the completed unit to the final site, where they will also complete the setup and handover buildings. This process eliminates the need for traditionally sourced construction materials because parts assembled off-site result in less waste. As the raw materials are built off-site and shipped partially assembled, prefabrication reduces the cost of labor and materials.
Prefabrication Overview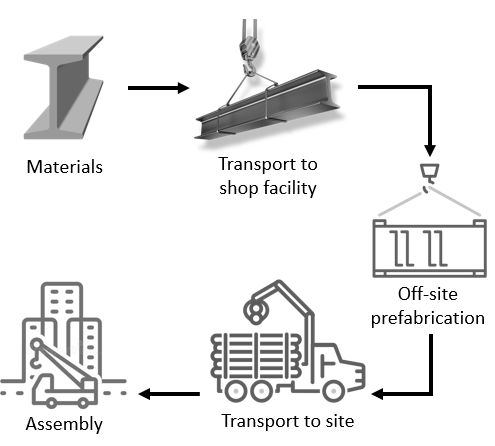 Best Practices
It requires an increased level of communication and coordination in preplanning.
It requires information to be shared in a timely manner by other trade partners.
Use Just-In-Time (JIT) deliveries for prefabricated units to reduce the storage space.
Poor quality designs or last-minute changes would complicate prefabrication, leading to reworks.
It is more cost-effective for large projects with many repetitive units.
Process
Prefabrication supports field workers as internal clients. Each project has unique constraints and needs, the specific approach to prefabricating systems, components, and assemblies need to be custom-tailored. This includes reducing the number of pieces a worker needs to handle for each task, grouping parts to reduce worker time, and focusing on the enabling tasks to streamline field installation.
Do
Use BIM to facilitate prefabrication by providing more details and reducing the chance for reworks.
Don't
Underestimate the importance of preplanning.
Get involved in projects late, which reduces preplanning time for prefabrication.
Business Drivers
Cost-effectiveness.
Consistency & quality control.
Reduced lead time and accelerate construction process.
Reduced effects of uncontrolled factors.
Optimized work sequences.
Benefits
Increase efficiency and work speed due to better working ergonomics.
Improve quality and safety.
Generate a lower environmental impact.
Reduce site disruption.
Decrease jobsite congestion.
Reduce waste.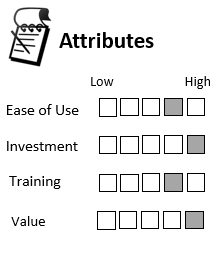 Resources
Book: Prefabricated Systems: Principles of Construction, by Ulrich Knaack, Sharon Chung-Klatte, Reinhard Hasselbach